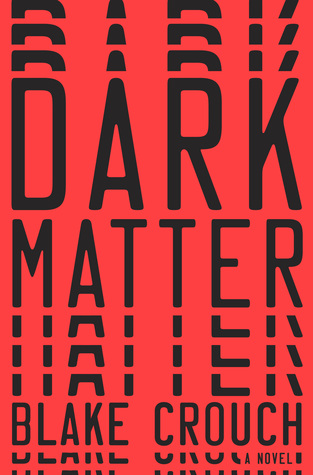 Title: Dark Matter
By: Blake Crouch
My Copy: Netgalley.com
The BookWhisperer's Rating:
"Are you happy with your life?" Those are the last words Jason Dessen hears before the masked abductor knocks him unconscious. Before he awakens to find himself strapped to a gurney, surrounded by strangers in hazmat suits. Before a man Jason's never met smiles down at him and says, "Welcome back, my friend."
In this world he's woken up to, Jason's life is not the one he knows. His wife is not his wife. His son was never born. And Jason is not an ordinary college physics professor but a celebrated genius who has achieved something remarkable--something impossible.
Is it this world or the other that's the dream? And even if the home he remembers is real, how can Jason possibly make it back to the family he loves? The answers lie in a journey more wondrous and horrifying than anything he could've imagined—one that will force him to confront the darkest parts of himself even as he battles a terrifying, seemingly unbeatable foe.
Wow!

I heard the buzz about this book starting weeks before its release and I knew that I needed to read it to see if it lived up to its expectations…and it did!

Crouch did such a wonderful job creating a believable sci-fi world/s and capturing my undivided attention throughout the whole book.

There was never a moment that I wasn't riveted by the character Jason and the events that took place.
Lately I have been stuck in a romance-reading list – all romance, all the time and while this had a hint of romance in it's story, it was mostly a scientific, mysterious, and thriller based novel.

So imagine being wrapped up in a world of romance novels and then switching gears so that you could experience such a thrill as Dark Matter.

It is like a palate cleanser for me.
There is no stop once the book starts.

You are immediately thrown into the mystery of who is Jason, why has he been abducted, where is he now, and how will he get back.

It never slows down.

You will never get bored.

This book blew me out of the water and made my brain contemplate theories and multiverses even when I wasn't in the middle of reading.

To me that is a sign of an amazing book, one which makes you think about its materials after you have placed it down for the night.
Go read this book; seriously!