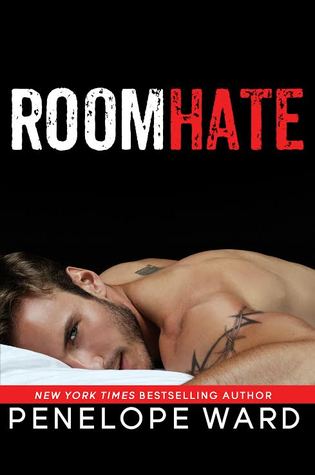 Title: Roomhate
By: Penelope Ward
My Copy: Amazon.com
The BookWhisperer's Rating:
2 books (sorry, I lost the graphic)
Sharing a summer house with a hot-as-hell roommate should be a dream come true, right?
Not when it's Justin…the only person I'd ever loved…who now hates me.
When my grandmother died and left me half of the house on Aquidneck Island, there was a catch: the other half would go to the boy she helped raise.
The same boy who turned into the teenager whose heart I broke years ago.
The same teenager who's now a man with a hard body and a hardass personality to match.
I hadn't seen him in years, and now we're living together because neither one of us is willing to give up the house.
The worst part? He didn't come alone.
I'd soon realize there's a thin line between love and hate. I could see through that smug smile. Beneath it all…the boy is still there. So is our connection.
The problem is…now that I can't have Justin, I've never wanted him more.
*Warning: spoilers*
I have read nothing but wonderful reviews for RoomHate and was I expecting that I would be on the same side that it seemed everyone was on but after finishing this book, I realized that I was not.
I do think the synopsis and plot are wonderful – they drew me in and make me purchase this book.
I love books that start out with the two characters hating each other and by the end, their relationship is something beautiful and that is what I hoped for in RoomHate.
Did I get it, yes.
Did I get it the way I wanted it, not really.
Amelia started out as a good character, she continuously was nice to Justin when he stayed at the house with his girlfriend even though he was absolutely horrible to her.
I mean I couldn't even believe that he had any feelings for her besides pure hatred the way that he treated her in the first half.
Then comes the second half, after summer is over, and we find that Amelia has just had a child, Bea, and her ex doesn't want to have any part in their lives so she packs up and goes back to her Nana's house.
There is where Justin finds her and it is like he has two different personalities throughout the second half.
One moment he is sweet as pie to Amelia and Bea (well, he is always sweet to Bea) and the next he is calling Amelia a whore for how she is dressing.
The best way I can describe their relationship is when things are good, Justin and Amelia are a perfect couple.
When things get a little rocky, it just becomes bad. Justin states that he has had feelings for her the whole time he has known her but he never acted liked it when he treated her badly.
This part is what brought the book down a few notches for me.
It also didn't help that Amelia became somewhat a needy character throughout the book.
She would let herself get worked up over Justin and just rehash the whole situation when I felt that it was completely unnecessary.
However, the moments between Justin and Bea were adorable and it helped me not dislike Justin as much; that and the flashbacks where Justin was a great kid and always looking out for Amelia before she left.
I do feel like there could have been a lot more that would have made this book perfect for me but I am on the minority side because everyone seemed to like RoomHate.