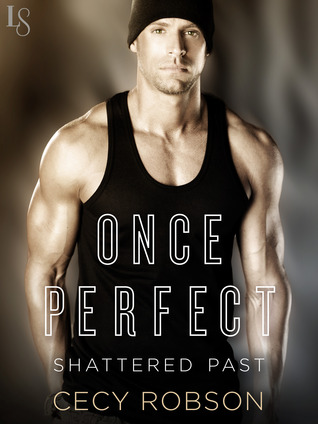 Title: Once Perfect
By: Cecy Robson
My Copy: Netgalley.com
BookWhisperer's Rating:
Evelyn Preston's future once looked perfect—until her wealthy father was caught in an embezzlement scandal and took his own life. Alone and struggling to pay her college tuition and bills, Evelyn finds a job as a waitress at the ultra-hip nightclub Excess, where she used to have more in common with the privileged private-school clientele than her fellow staff members. But something attracts her to the sexy six-foot-four bouncer and underground MMA fighter Mateo Tres Santos. Although they've led different lives, their troubled pasts bonds them in both survival and love.
Mateo is ex-army who wound up in prison for assaulting the man who harmed his sister. Now he's feeling the same protective impulse for this petite blond waitress. When Evelyn experiences a panic attack at the club, Mateo comes to her rescue. And when Mateo is wounded shielding her from a brawl, Evelyn returns the favor and comes to his aid.
As their attraction intensifies, Mateo is determined to find out what nightmares are lurking in Evelyn's past—even if that means tackling his own to save her.
I found myself liking this book more and more as I continued to read.

I think there are a lot of books out there that cover close to the same plot line (and I admit, I have read more than plenty) but this one was different.

Evelyn wasn't some rich snob that tortured people at school and then fell from the high society rungs when her family crumbled.

She was rich but had it all stripped away from her when her father screwed up.

Now she has stepped up and is taking care of herself.

It was nice to read a strong heroine than other books provide.
Mateo hasn't had the best of life either but the way he stepped in and was a solid supporting structure of Evelyn was the sweetest (yes, I did just say that she took care of herself but everyone needs supported a time or two.)
Between these two, the tragedy they have both suffered is immense.

It is like these tragedies have left holes in our characters and once they meet, the wholes start to fill up.
There were a few things that were shocking and it surprised me that this book covered such heavy matters.
Robson has also set up a series of characters that we can continue to read about in the upcoming books.

I am excited to see what happens with Lety and Brody (I'm about 30% into the book.)