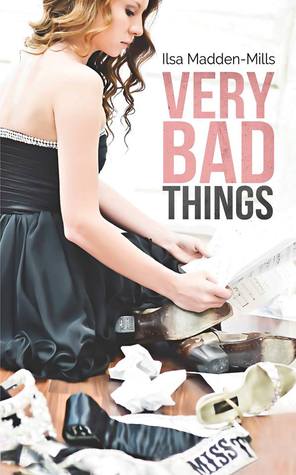 Title: Very Bad Things
By: Ilsa Madden-Mills
Series: Briarcrest Academy #1
My Copy: Ebook for Honest Review
BookWhisperer Rating:
Born into a life of privilege and secrets, Nora Blakely has everything any nineteen-year-old girl could desire. She's an accomplished pianist, a Texas beauty queen, and on her way to Princeton after high school. She's perfect...
Leaving behind her million-dollar mansion and Jimmy Choos, she becomes a girl hell-bent on pushing the limits with alcohol, drugs, and meaningless sex.
Then she meets her soulmate. But he doesn't want her.
When it comes to girls, twenty-five-year-old Leo Tate has one rule: never fall in love. His gym and his brother are all he cares about... until he meets Nora. He resists the pull of their attraction, hung up on their six year age difference.
As they struggle to stay away from each other, secrets will be revealed, tempers will flare, and hearts will be broken.
Welcome to Briarcrest Academy... where sometimes, the best things in life are Very Bad Things.
Not at all what I had expected! I was looking for the young rich girl that has had a lonely life of luxury. What I had not expected was the brutality of the existence she has actually lived, or rather is living. Nora is not your every day rich girl, and she is a very complex character. Leo is driven and deliciously rugged character that I found very attractive. That is until, he begins the roller coaster of highs and lows that plague the majority of this story. After a life so rotten I was beyond frustrated with every interaction and expression of interest that he throws Nora's way. Knowing that in a matter of second he will turn around and apologize with admittance of the monumental mistake it was. Nora doesn't deserve such callus behavior after everything that she is living with. This story kept me on the edge of my seat, and was thoroughly entertaining. I do believe that the repetitive ups and downs became a bit tedious, but it concluded nicely. I look forward to seeing more from this author.
Although, I do get the impression she is a newer author, and look for her to grow with her writing style.
~BookWhisperer Reviewer Jax~