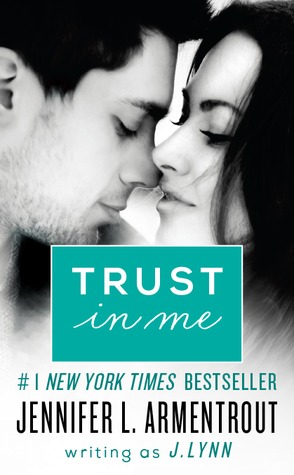 Title: Trust In Me
By: Jennifer L Armentrout
Series: Wait for You #1.5
My Copy: Ebook from Amazon
BookWhisperer Rating:
It's Wait for You as you've never seen it. Trust in Me lets you in on Cam's side of the #1 New York Times Bestselling story.
Cameron Hamilton is used to getting what he wants, especially when it comes to women. But when Avery Morgansten comes crashing into his life – literally – he finally meets the one person who can resist his soulful baby blues. But Cam's not ready to give up. He can't get the feisty and intriguing girl out of his head.
Avery has secrets, secrets that keep her from admitting the feelings Cam knows she has for him. Will persistence (and some delicious homemade cookies) help him break down her barriers and gain her trust? Or will he be shut out of Avery's life, losing his first real shot at the kind of love that lasts forever?
OMG How I love Jennifer Armentrout. Everything see touches is a GOLD! Cam and Avery's story is just as good from Cam's pov, and I was excited to have a second chance at seeing the story unfold all over again. It has been a bit since reading book one, but it didn't take me long to get my bearings. Once I had it was smooth sailing, and very enlightening to see Cam's version of such a great story. I am ready for something more, and completely smitten with the romance building between Jase and Teresa. I can't wait to read the next book.
~BookWhisperer Reviewer Jax~