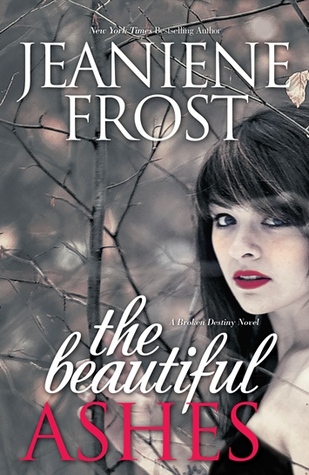 Title: The Beautiful Ashes
By: Jeaniene Frost
Series: Broken Destiny #1
My Copy: Ebook from Netgalley
BookWhisperer Rating:
In a world of shadows, anything is possible. Except escaping your fate.
Ever since she was a child, Ivy has been gripped by visions of strange realms just beyond her own. But when her sister goes missing, Ivy discovers the truth is far worse—her hallucinations are real, and her sister is trapped in a parallel realm. And the one person who believes her is the dangerously attractive guy who's bound by an ancient legacy to betray her.
Adrian might have turned his back on those who raised him, but that doesn't mean he can change his fate…no matter how strong a pull he feels toward Ivy. Together they search for the powerful relic that can save her sister, but Adrian knows what Ivy doesn't: that every step brings Ivy closer to the truth about her own destiny, and a war that could doom the world. Sooner or later, it will be Ivy on one side and Adrian on the other. And nothing but ashes in between…
Beautiful Ashes is a new story with the same masterfully crafted adventure that I have come to love and expect from every single one of Jeaniene Frosts Titles. I have been beside myself waiting for a chance at this debuting story line. I was definitely not disappointed, and while it is nothing like the beloved story of Cat and Bones. It does have the same captivating romance and adventure all wrapped into one thrilling ride that will blind you until it drops you at the very last page. The ultimate battle of light and dark is a great concept that has allowed Frost to build this mysterious new world. It is a large and expansive concept that will allow for a whole lot of new direction options. Honestly, I did not see many similarities to Frost style in this novel until the very end. Looking back I can see her signature style in the strong and determined female leads, but also in the dedicated and self sacrificing alpha men. Otherwise, nothing I encountered offered any sort of comparison, and I am completely in awe at her ability to create something so original. Jeaniene Frost is truly one of the most talented authors I have ever encountered. She is the real deal, and with every story her abilities and talents raise the bar for every other writer .