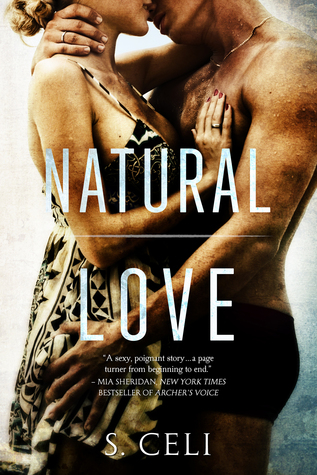 Title: Natural Love
By: S. Celi
My Copy: Ebook from Author
BookWhisperer's Rating:
My whole life, I wanted one thing: to be the perfect son.
Growing up, I did everything my father required. Straight A's in school. Perfect manners. I forced myself to live up to his standards--standards that pushed the Chadwick family name to the highest rungs of society.
Over the years, we climbed so high that my father hoped we'd never fall.
If only he'd been right. With each successful year, the Chadwick family skeletons grew bolder and darker. Every lie threatened to undo us.
The secret Avery Jackson and I shared was the worst one of all.
She was the one person I shouldn't love--the one person I couldn't love. But I did. I loved Avery Jackson. I wanted her, even though a romance with her threatened everything.
And that was exactly the problem.
The two characters Spencer and Avery were not at all what I expected.

I expected Spencer to be this extremely privileged child that grows up to be a privileged man and falls in love with a girl who is under-privileged only to find that their love is frowned upon from both sides but it isn't.

Spencer comes back from the Peace Corps to still have finds that he has feelings for Avery.

Not a problem, right? Well, it is.
Spoiler *stop reading if you do not want to know*
Avery is Spencer's stepsister.

Taboo; I know. The only other time that I read something along this line was when two teenagers where brought together as stepsiblings but Avery and Spencer have been stepsiblings since a very young age.

This kind of threw me off because I couldn't imagine two children growing up together would have anything other than a sibling relationship.

Plus, I really couldn't feel the connection that they should have had if they were in love.

They ignored and tortured each other too much for me to feel like they really loved each other.
What I did like was that Spencer seemed to really grow up during his time in the Peace Corps.

He came home ready to be his father's right hand man at the family company even though it wasn't his passion (I'm not saying that I liked that but just that he came back as a grown up and had come to peace with his decision.)

And Avery always seemed so sweet and upbeat until she hit her low points and then she hit them hard and Spencer was there for her.
So without giving too much away, I found that I liked the book but I also found that I couldn't thoroughly enjoy it sometimes because it was hard for me to become invested in Spencer and Avery.