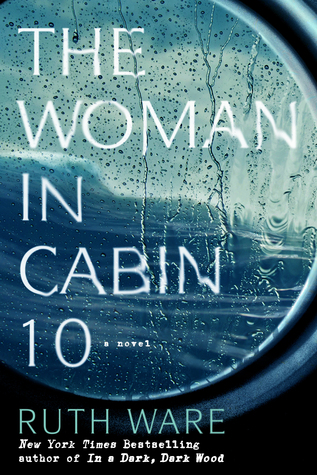 Title: The Woman In Cabin 10
By: Ruth Ware
My Copy: Personal
The BookWhisperer's Rating:
Lo Blacklock, a journalist who writes for a travel magazine, has just been given the assignment of a lifetime: a week on a luxury cruise with only a handful of cabins. The sky is clear, the waters calm, and the veneered, select guests jovial as the exclusive cruise ship, the Aurora, begins her voyage in the picturesque North Sea. At first, Lo s stay is nothing but pleasant: the cabins are plush, the dinner parties are sparkling, and the guests are elegant. But as the week wears on, frigid winds whip the deck, gray skies fall, and Lo witnesses what she can only describe as a dark and terrifying nightmare: a woman being thrown overboard. The problem? All passengers remain accounted for and so, the ship sails on as if nothing has happened, despite Lo's desperate attempts to convey that something (or someone) has gone terribly, terribly wrong.
My first book by Ruth Ware and I must say that it kept me suspended in a state of constant guessing and complete worry throughout the book.
Before Lo even sets foot on the boat, she experiences a break-in at her apartment. Rattled beyond words, Lo, a journalist, sets sail on a luxury cruise. All should be smooth sailing, right?
The first night aboard, Lo hears a woman's screams and witnesses her disappearance when she is thrown overboard. However, no one claims to have ever seen this woman. All known passengers and crew members are accounted for and so Lo decides to dig deeper. She knows she cannot be mistaken; the woman she met does exist and is no longer present. But the more that Lo digs, the more push back she receives from someone but she doesn't know whom.
This book thrilled me to pieces. Every step that Lo made was to find the missing woman, even after she herself had been threatened. It always makes me wonder if I would do the same. Would I just chalk it up to an overactive imagination? Lack of sleep? Too much drinking? Or would I stick to my guns and know what I saw was not a result of anything of the above but of a murder. The stories that Ware weaves before you in the pages make you second-guess every character. Almost like you should trust no one.