Happy Release Day to Jessica Sorensen and her new book WRECK ME! This is Tristan and Avery's story!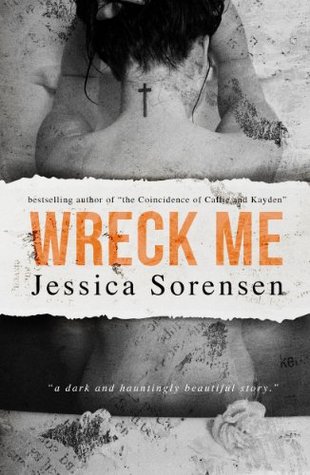 When Avery Hensley met Conner Wellings, she thought she'd found the guy she was going to spend the rest of her life with. She got married young and had the most beautiful son in the world. Life seemed perfect. But not everything is what it seems. Turned out Conner had another side to him, a darker side that Avery didn't see coming. He wrecked and broke her into a thousand pieces, leaving Avery to put herself back together. From then on, Avery vows never to let a man into her life again. But then she meets Tristan Morganson. He's sweet and sexy and wrecks Avery in a different way than Conner did, the kind of way that makes her feel alive again, the kind of way that makes her think maybe not all guys are bad. But can Avery trust him enough to let her walls come crumbling down? *Can be read as a standalone.*


As if I've lost my mind, I wet my lips with my tongue, a move I haven't done in years. A slow smile curves at his lips. "You did that on purpose," he murmurs while eyeing my mouth and moistening his lips with his tongue. "No I didn't." I suck my bottom lip into my mouth. What the hell am I doing? Stop leaning in Avery. But we move like magnets. He leans in a little. I lean in a little. Me. Him. Me. Him. There's hardly any space left between us. I can feel the warmth of his breath. Smell the delicious scent of his cologne. He's still holding the cigarette and smoke circles around us mixing with the intensity of the moment. Am I going to do this? Let my wall down for another guy? No. Yes. No. I never fully get to make the decision because Tristan eliminates the last of the space between us and our lips collide.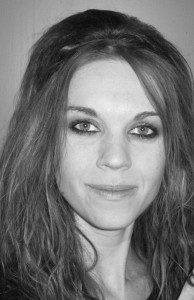 The New York Times and USA Today bestselling author, Jessica Sorensen, lives in the snowy mountains of Wyoming. When she's not writing, she spends her time reading and hanging out with her family.
Facebook
†
Twitter
†
Website
---

---
♥READ THE SERIES♥
Book 1 - Breaking Nova
Book 2 - Saving Quinton
Book 3 - Nova and Quinton: No Regrets
Book 4 - Wreck Me
Delilah: The Making of Red (Nova 2.5) and Tristan (Nova 3.5) can be found in the Take Chances Trilogy
Pre-Order Book 5 - Ruin Me