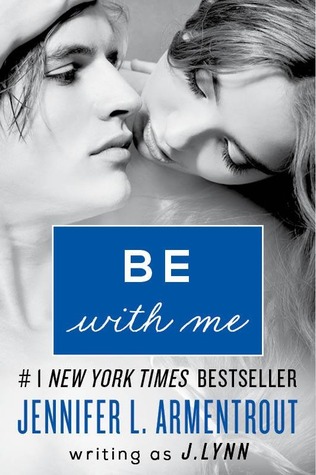 Title: Be With Me
By: Jennifer L Armentrout
Series: Wait for You #2
My Copy: Bought from Amazon
BookWhisperer Rating:
Teresa Hamilton is having a rough year—she's in love with her big brother's best friend, but he hasn't spoken to her since they shared a truly amazing, mind-blowing, change-your-life kiss. She got out of a terrible relationship. And now an injury is threatening to end her dance career for good. It's time for Plan B – college. And maybe a chance to convince Jase that what they have together is real.
Jase Winstead has a huge secret that he's not telling anyone. Especially not his best friend's incredibly beautiful sister. Even though he and Teresa shared the hottest kiss of his life, he knows that his responsibilities must take priority. He certainly doesn't have time for a relationship. But it doesn't help that all he can think about kissing the one girl who could ruin everything for him.
As they're thrown together more and more, Jase and Tess can't keep denying their feelings for each other. But a familiar danger looms and tragedy strikes. As the campus recovers, the star-crossed couple must decide what they're willing to risk to be together, and what they're willing to lose if they're not…
As if you could go wrong with J. Lynn!!!! Be With Me is the 2nd
installation to the Wait for Me series. This is the story of Jase and Teresa. Jase has been well loved in the previous two books I have read in the series; being Cam's best friend we have seen much of his character. Although, this was a whole new interaction that changes your entire perception of his character. Teresa has been much more theory than an actual character. We have seen her a couple times, but up until this novel she was just Cam's little sister. This was such a great story. These two seemingly harmless characters create a hot and steamy romance that blew me away. I loved every minute of the romance, and felt every twist and turn. I am always in constant wait for more from this amazing author.
~BookWhisperer Reviewer Jax~