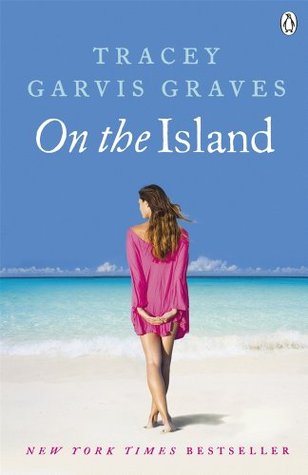 Title: On the Island
By: Tracey Garvis-Graves
My Copy: Ebook for Review
BookWhisperer Rating:
When thirty-year-old English teacher Anna Emerson is offered a job tutoring T.J. Callahan at his family's summer rental in the Maldives, she accepts without hesitation; a working vacation on a tropical island trumps the library any day.
T.J. Callahan has no desire to leave town, not that anyone asked him. He's almost seventeen and if having cancer wasn't bad enough, now he has to spend his first summer in remission with his family - and a stack of overdue assignments -- instead of his friends.
Anna and T.J. are en route to join T.J.'s family in the Maldives when the pilot of their seaplane suffers a fatal heart attack and crash-lands in the Indian Ocean. Adrift in shark-infested waters, their life jackets keep them afloat until they make it to the shore of an uninhabited island. Now Anna and T.J. just want to survive and they must work together to obtain water, food, fire, and shelter.
Their basic needs might be met but as the days turn to weeks, and then months, the castaways encounter plenty of other obstacles, including violent tropical storms, the many dangers lurking in the sea, and the possibility that T.J.'s cancer could return. As T.J. celebrates yet another birthday on the island, Anna begins to wonder if the biggest challenge of all might be living with a boy who is gradually becoming a man.
On The Island is a masterpiece of a love story. T.J. and Anna's story is not one easily accepted. This is a story masterfully created, and is a raw display of talent and creativity. Readers concept and values will
definitely be tested on this adventure, and open mindedness is required. This was really like two stories in one. Following T.J. and Anna survival on this Island was a story all in itself. This naturally should have been the hardest part of the story, but I had no clue what I was walking into. After the rescue these characters enter a much dark and depressing world. I was amazed to acknowledge the desire for the solitude of the Island again. Living our daily lives we are oblivious to the darkness in this world, but it is brought to the forefront in this novel. This was a truly incredible story, and will carry readers with the bows and breaks of emotion throughout. There are just not enough words to clearly express the wonders of this book.